Let Us Help You Get Started On Your Next Home Improvement Project!
0% Financing
Home Repair Services for Senior Citizens by Putnam Handyman Services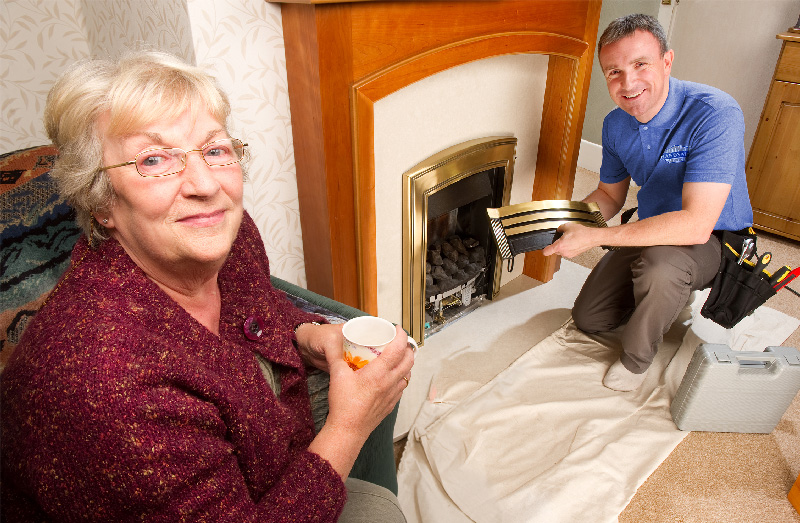 Here at Putnam Handyman Services, our mission is to give you and your loved ones complete peace of mind by providing a wide range of home repair services for senior citizens.
Growing old is one of life's inevitabilities, and as we age, those everyday tasks around the home become a little tougher and more complicated to carry out. Whether it is cleaning, working in the backyard, or completing quick repairs, those chores that we once took for granted become harder to complete and the risk of a fall or injury increases.
Here at Putnam Handyman Services, our mission is to give you and your loved ones complete peace of mind by providing a wide range of home repair services for senior citizens. Our team is there to provide a convenient and affordable solution whenever you need them. From routine dryer vent cleaning and repairs to assembling a computer desk, we guarantee to help seniors, letting them relax while we complete the work to the highest standards.
In the hustle and bustle of modern life, we know how tough it can be for family members to help out with these tasks and find the time to be together. That is why our friendly team will take the stress away, ensuring you can focus on spending valuable time together.
Complete Home Repair Services for Seniors
Putnam Handyman Services Inc. has repair options that are a complete solution, covering the entire home inside and out! Our experienced team is fully bonded and insured and is able to complete a wide range of services to the highest possible standards.
No matter whether you are seeking a one-time project or an ongoing visit on a schedule, we offer a wide range of affordable packages tailored to meet your needs. Our dedicated team understands that everyone has different requirements, which is why we provide bespoke solutions designed for each client.
We pride ourselves on our personal touch and extensive range of services, such as:
Rot repair
Minor electrical and plumbing repairs.
Safety evaluations to ensure the home is as safe as possible.
Assembly of furniture and products
Full emergency repair services
Seasonal projects such as gutter cleaning and dryer vent cleaning
Safety Proofing the Home for Seniors
As we grow older, our mobility and health decline, which means we are at a higher risk of falls and injuries. This means that in order for seniors to stay in their homes safely, senior proofing the property is essential.
Here at Putnam Handyman Services, we know how important senior proofing the home is. That is why we will conduct a comprehensive examination of the property before providing an in-depth array of services designed to meet the resident's needs. From wheelchair ramps to grab rails in the bathroom, we will ensure a safe and secure environment to maximize their comfort and ability to stay in the home.
Some of the most popular services we offer include:
Adding levered doorknobs and easy-open handles
Ensuring all stairs have handrails
Installing portable shower seats
Building ramps for wheelchair access
Adding grab rails in the bathroom
Widening doorways and removing door thresholds
Want to Find Out How We Can Help You?
No matter whether you are looking to schedule a weekly cleaning routine, conduct a full maintenance plan, or senior proof your home, Putnam Handyman Services is here for you. We pride ourselves on our high-quality results, and our experienced team guarantees to help you in a friendly and approachable manner.
Want to find out more? Get in touch today for your free estimate.
I've been using Putnam Handyman for many years and have come to rely on their professionalism and skill. Glenn always responds quickly and assigns the right people for the jobs I need done. Not only have they had the skills for the work required but they've been smart troubleshooters. And always courteous, patient and on time. Plus the fee structure is straightforward, no surprises
— Helen Evers