Let Us Help You Get Started On Your Next Home Improvement Project!
0% Financing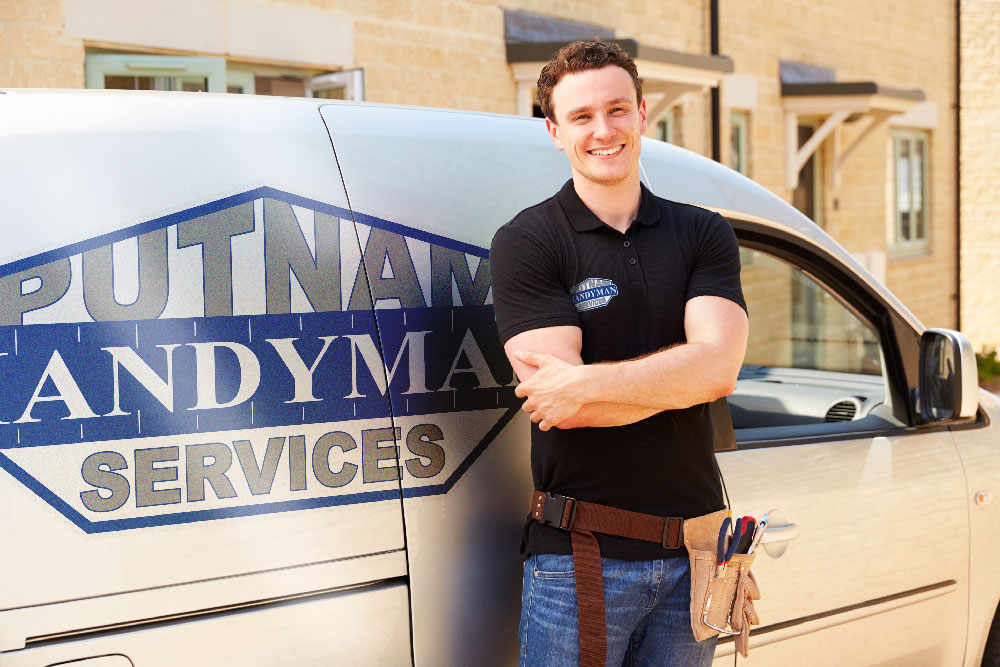 Putnam Handyman since the beginning of 2005, has evolved through the years using
hard work and dedication with the goal in mind to provide great value and amazing customer
service. From a one man operation in 2005, to a team of expert professionals today, Putnam
Handyman has grown to be a staple of our area as the go-to contractor for anyone's small,
medium and large projects. Need a computer desk assembled? We can help! Need a deck
built? We can help with that too!
The Road to Putnam Handyman!
As the years have gone by, the lessons we've learned have made us able to provide a
better service to our customers. Our team is comprised of only the best in the industry and we
are proud to say that we can guarantee the satisfaction of our beloved customers. If it wasn't for
our customers coming back to our business over and over for their home improvements and
maintenance, we would not be where we are today. We owe our customers for the years of
keeping us busy during the hard times and the great times and everything in between. That's
why with every day, we aim to be better than the day before.
Putnam Handyman is glad to be able to give back to our community. We are proud to
offer discounts to senior citizens and veterans, those of which deserve our thanks for making
our community what it is today. When we finish a project and look at the amazing
transformation that took place and see the smile on our customers face, it really gives us a
sense of pride to know that we are making homes better and safer one day at a time.
I am extremely pleased with the work Walter from Putnam Handyman has done at my house. I've had him at the house a few times. He replaced boards on my deck, a frame around an outside door, fixed an imploded kitchen cabinet and installed smoke alarms to name a few things. He is very prompt, knowledgeable, ensures the work is superior and will offer his opinion when asked. You would not know the front of my kitchen cabinet was pretty much almost on the floor before he fixed it. I definitely highly recommend this company based on my experiences with Walter.
I also feel the pricing is fair for the work performed and they are extremely responsive when called.

— Sheila Lourenco