Putnam Handyman Services is a convenient, one-stop solution for big and small exterior home projects. Fence installation & repair. Gutter cleaning & repair. Power washing services. Siding repair. Holiday lighting & decorations. Inclement weather preparedness. Just about any that needs a reliable handyman!​
Fix it Today!
EXTERIOR  |  Outdoor Handyman Services
Let Putnam Handyman Services Help You with Your Outdoor Needs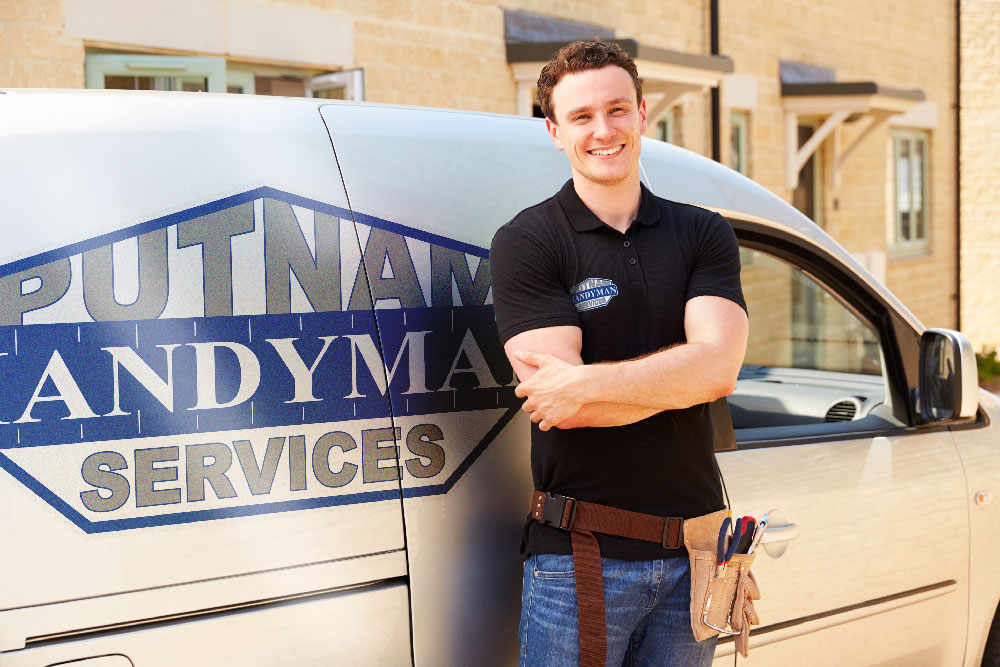 In the hustle and bustle of modern life, finding the time to complete those chores and tasks around the home can be very tough. At Putnam Handyman Services, we know just how precious your time is and want to ensure you can maximize the time you spend with your loved ones by taking these tasks off your hands.
Our dedicated and skilled team is able to help you with a wide array of outdoor handyman services, allowing you to spend your free time doing the things you love most. No matter whether it is your front yard, backyard, or your home's exterior, our experienced handymen will be able to keep your home looking its very best.
How Putnam Handyman Services can Help
Completing outdoor chores can be a very time-consuming process, and if you do not have the skills or knowledge, it can also be very confusing. If you are looking to spend more time in your backyard and want to tidy it up, we are here to help you.
We can offer full repair, installation, cleaning, and replacement services, ensuring that whatever might be on your honey-do list, Putnam Handyman Services can complete them to the highest standards. We offer a huge array of services, including but not limited to:
Fence installation and repair
Gutter cleaning
Gutter repair
Soft washing
Siding repair and installation
Lighting installation
Weatherproofing
Painting and staining
Awning installation
Decking installation and repair
Door and window repair and installation
This list is by no means exhaustive, so whatever outdoor handyman services you might require, our team will be able to help
Benefits of using Outdoor Handyman Services
There are many benefits to using a professional outdoor handyman service, and here at Putnam Handyman Services, we utilize our skill and knowledge to ensure our customers can enjoy the very best results possible.
Our experienced team is trained in a wide range of skillsets, guaranteeing that your chores will be carried out to the highest standards. This means you will not have to worry about trying to complete these difficult tasks yourself; you can benefit from our technical and practical skills and ensure you will not have to pay for multiple contractors.
Utilizing professional outdoor handyman services is also a far more time-efficient solution. You do not want to waste your free time completing odd jobs around your yard, so working with Putnam Handyman Services will ensure you can enjoy your precious spare time doing what is most important to you.
Alongside being more time-efficient, an outdoor handyman is also a cost-effective solution. They will have all of the specialist tools needed, ensuring you do not need to purchase them yourself. Having a single point of contact also helps you to reduce the need to pay for multiple firms or contractors, allowing you to reduce your expenditures.
Above all, though, working with an outdoor handyman is highly reliable. You can relax knowing that those regular chores will be completed on time, ensuring your home remains looking fantastic.
Want to find out how we can help you?
Want to discover how Putnam Handyman Services can help you? We work with homeowners across New York and Connecticut, and we are committed to providing you with the very best service possible.
So if you have an extensive honey-do list that you want to put right, get in touch today and find out how our team can help you.
Couldn't be happier! These guys are professional, clean and do a great job. Have had them do so much throughout the years its hard to mention all the stuff but they have done 2 bathrooms, a kitchen and a basement remodel for me all coming out spectacular, and the best part is i can call them to do simple one hour jobs too! Their Carpenters are all experts in the field, you can tell, this is the only general contractor that ill be using until I'm gone. I Usually don't post reviews unless i want to complain but i figured these guys should get some credit, thanks!
— Frank Serro